Back to Glam… Three simple words that yet holds the idea of wearing anything you want. Many women dream of a backless wedding dress, yet only a few commit to wear one on their wedding. What a shame, especially when Maison Lemoine has the ultimate solution for comfort, support and discretion : the Back to Glam bra !
An invisible bra…
When looking for wedding underwear, the most important is to look for fabrics and colors that cannot be seen under your wedding dress. With it's skin tone color and the smooth cloth, you are assured to avoid any marks or lines appearing, even with the thinnest and whitest fabric.
Let's use our gorgeous Jackie dress: with its fitted cut and light silk, you can still wear the Back to Glam bra, highlighting your body without looking like you wore a bra. You can then enjoy your big day, dance and live the moment fully with your loved ones where you are the center of attention. And without making compromises with your wedding outfit !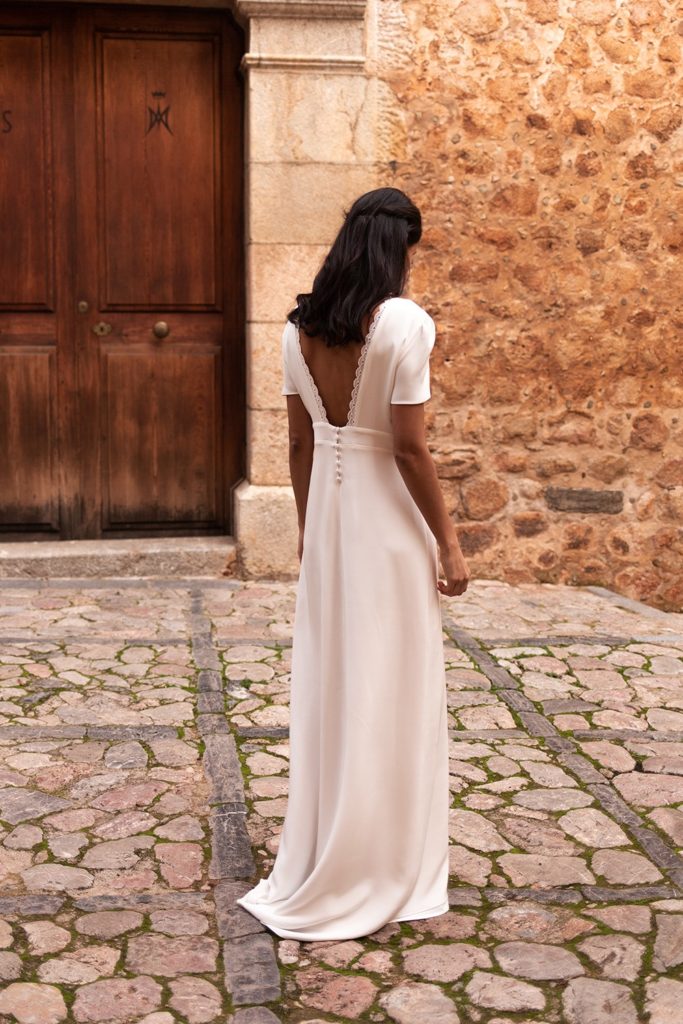 Nonetheless efficient !
The Back to Glam bra was designed for any body type, and any style of dress. The straps can be moved around and set to make sure nothing will we visible. Same goes for the stomach strap, that you can set higher if you wish, depending of how open is your back.
You are looking for even more support ? Wear the Back o Glam Panty and use the small straps to lock the stomach strap of the bra. Ideal for our Carmen dress and the lace top Julia. You won't need to choose between support and sensuality anymore !
From an A cup to a F cup, you can highlight your back and chest at the same time for your wedding ceremony. But these can also we worn with your everyday outfit ! Use the flesh and seamless underwear, or the bra when you want to wear a backless summer dress, a pullover with an open back, or a top that let's your back shine. No more regrets for your next purchases, you can wear whatever you want !
Now that you know you can wear any wedding dress you can dream of, what will be the one you choose ?