Photo : Louisa Elfki
A dream place
This week I will tell you all about my getaway in Tunisia. With all the bank holidays we have in France in May, I decided to go away for a few days to Tozeur in the south of Tunisia, a magical place and still unknown by tourists! A real haven of peace, located at the crossroads of the Sahara Desert, the Chott el Djerid, a huge salted lake which offers an incredible landscape of its green palm and oases of mountains. The natural landscape of Tozeur is very atypical and was a very beautiful discovery. I decided to go on a traditional desert ride on a camel, like a real princess just out from the Tale of Arabina night. We could take full advantage of all the landscapes that surrounded us.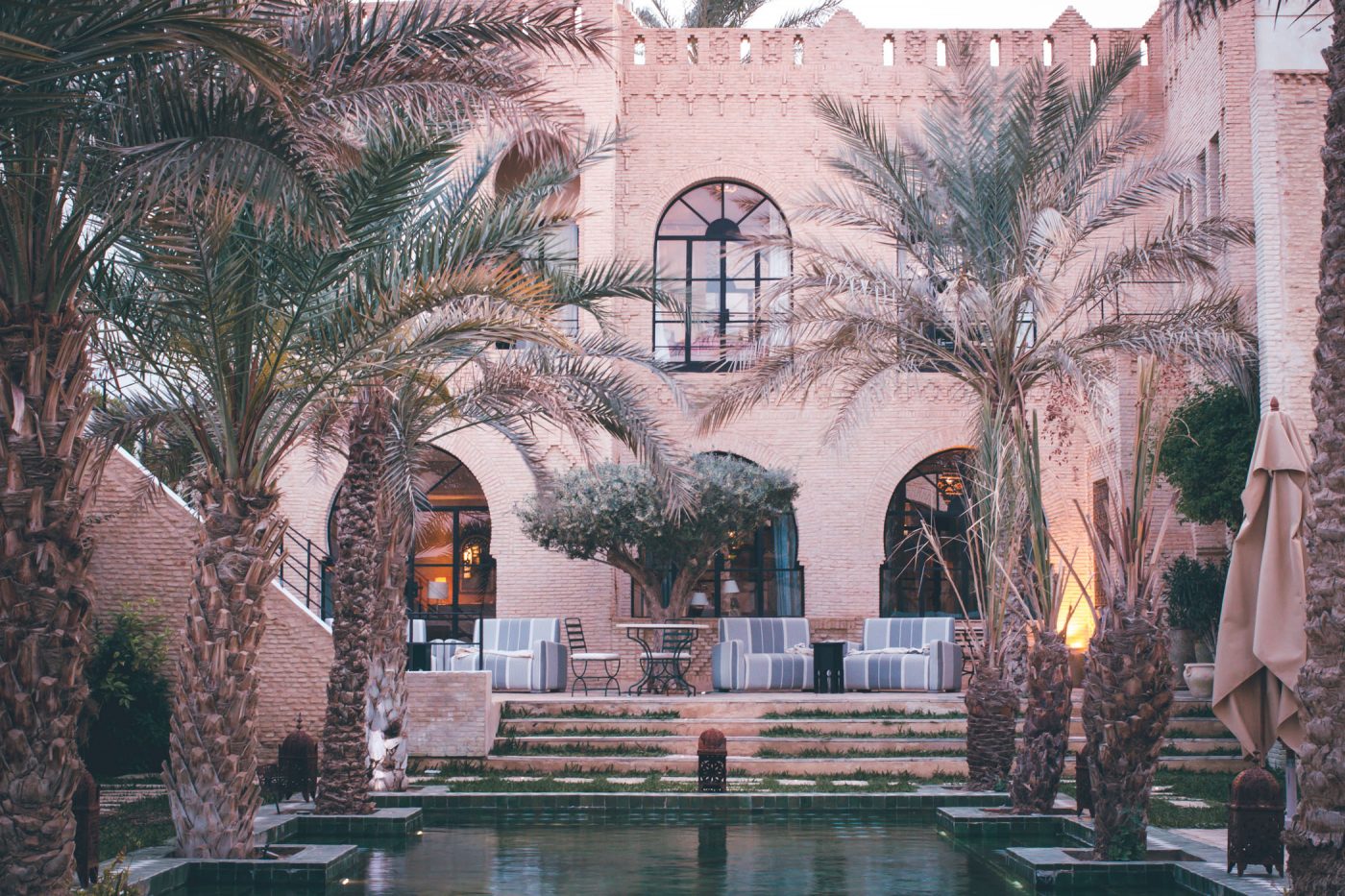 A beautiful guest house
I flew off to Tozeur with dreams of sunshine, hammam sessions, and a few walks in the desert. Unfortunately, the weather was not very lenient with regard to my desires. I was lucky enough to be able to stay during this trip, in a nice traditional guesthouse. This house was perfect. Despite the few days of bad weather, we were able to enjoy our stay at best. The house is full of inside activities, which made us forget all about the weather. A hammam, a cinema room, a large living room and a fireplace, there was nothing missing to make the stay an unforgettable moment in this little oriental palace made of yellow clay bricks. With dozens of suites, many pools and indoor and outdoor gardens, we are quickly taken to the game and feel ourselves living a princess dream.
An nice encounter and many future projects
I also had the opportunity to meet Louisa, the creator of the blog, La mariée sous les étoiles, who is also the artistic director and cofounder of Make My Wed, a studio for creating and organizing weddings, and events in Tunisia. So I invited her to spend a little time with us in the charming guest house. She also fell in love with this place and will propose to all future brides to organize their big day there.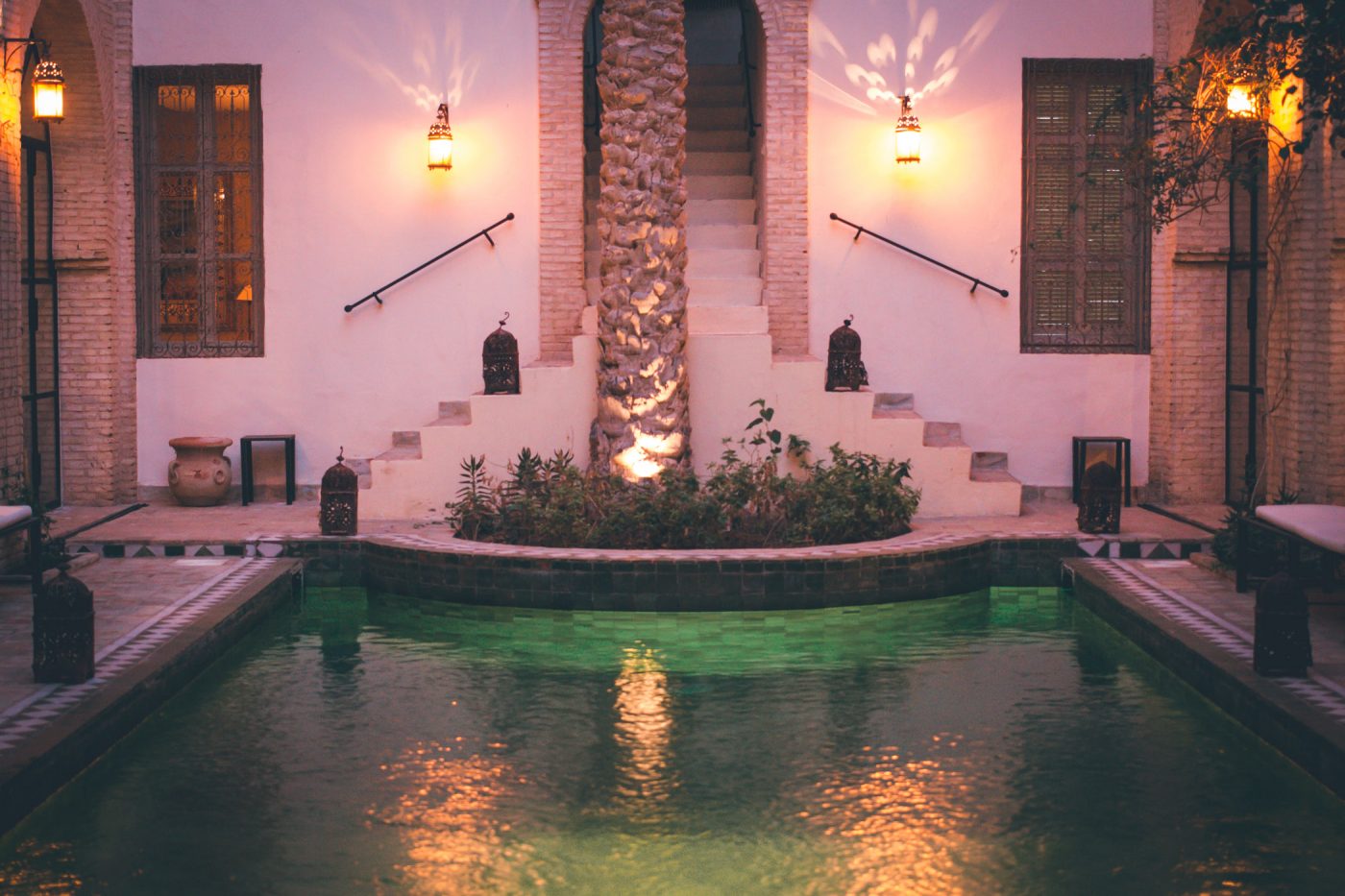 It was a very nice encounter and we have many future projects together. Stay connected to know more 🙂
Have a great day
Claire