Pat McGrath, the glitter queen !
Pat McGrath, the makeup artist star
Pat McGrath is the make-up artist star! She is the one that makes and unravels make-up trends, live from behind the scenes of fashion. All the luxury brands want her. In average, during fashion months, she works on 25 shows: from Valentino to Givenchy, Prada, Dolce & Gabbana and Versace, the make-up artist is on all fronts. To ensure the show, she is not alone. At her side, 30 to 50 assistants and assistant of assistants, whom she often recruits on Instagram! To this must be added the fifty suitcases which follow her everywhere. To transport all of this: two vans, a car and an extra three motorcycles , in case of traffic jams. Path McGrath is the wonder woman of make-up, prepared for any eventuality.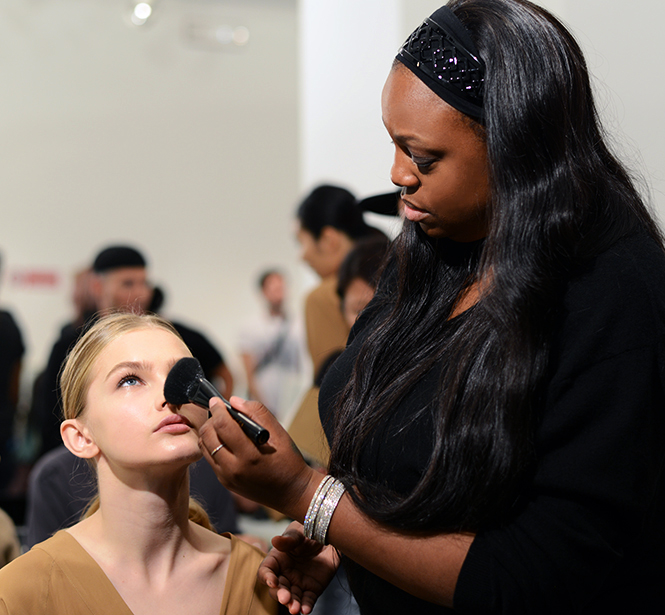 An obession for perfection
Path McGrath has become much more than just a makeup artist. For having had the chance to meet her in the backstage of a Lanvin fashion show, she embodies energy and "joie de vivre", which are two of the keys to her success. The resources of this artist are inexhaustible. She is constantly looking for new inspirations that will make the fashion shows and looks of tomorrow, perfection is her obsession. She actually admitted to the New Yorker "I'm paranoid, I'm always afraid of not being able to think of something new, to have the right idea." Makeup has always been omnipresent in her life since her childhood. At the time, she used to test all the latest products in the makeup department of the local supermarket. New ideas come to her in continuous flow. She is inspired by all that surrounds her. She also carries everywhere she goes a library of references that fill almost 15 suitcases of art and history books, fashion photography, and much more. !
Pat's face charts are moments of fashion as significant as the collections they illustrate.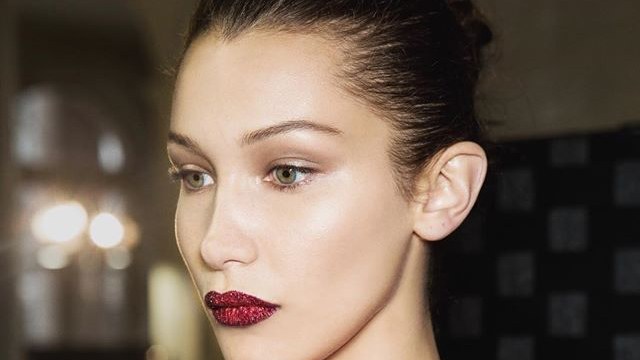 Who is not fascinated by glitter ?
It seemed logical that the general public could one day get their hands on her own colors. Last year she launched her own brand, LABS. Gold, metallic textures and glitter have always been recurring themes in her work. It was imperative for her to launch something very visual, never seen before. When she talks about her first collection and the choice of glitter and gold, Pat MacGrath says: "Metals have something luxurious, starting with gold, so I had to inaugurate LABS with a collection which will make people special ". She just launched a collaboration with the website Net à Porter that enables the French market to have access to her products. I personally fell in love with the LUST: MatteTrance Everything Kit, and look forward to the Sephora restocking to finally get one of these treasures. In addition to the perfect selection of colors, to the perfect staying power, these little lipsticks with their golden mouths are absolutely fabulous, I am a  bigfan!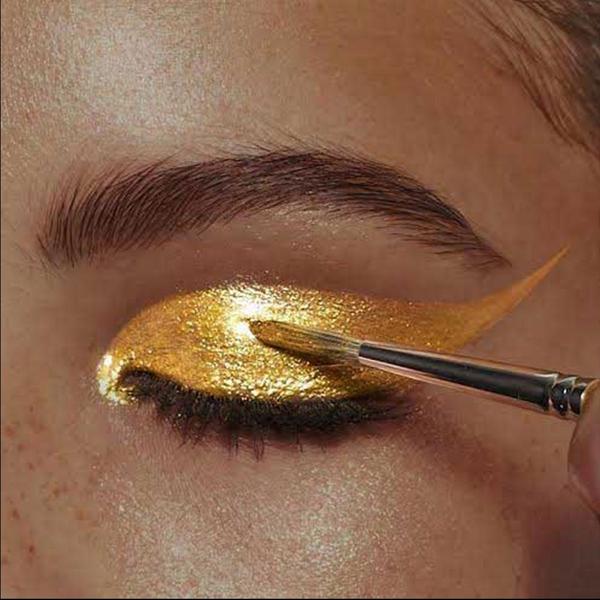 Get ready to put your glitter on and to shine more than ever with your Maison Lemoine outfit and LABS by Pat McGrath makeup !
Belle semaine à toutes,
Claire