Which beauty routine to adopt to have a perfect skin on your wedding day?
The greatest wish of any future bride? To be radiant on her wedding day of course. We have all already pictured ourselves on our wedding day, whether in a long white gown or on a stunning open back jumpsuit. Whatever the attire we imagined for our wedding day; we all want one thing: to be glowing. Our only fear: have red patches all over our face or be victim of an acne breakout! What a tragedy it would be… In order to avoid any dermatological crisis, we will share with you our advice for you to have a radiant skin on your wedding day! You'll see, the secret is an appropriate beauty routine 😉
A month for a perfect skin
Having a glowing skin isn't that easy. It needs time… That's why preparing your skin at the last minute is not an option. Did you know that your skin needs approximately 21 days to regenerate? That's exactly why it is recommended to adopt a beauty routine with the appropriated skincare products to prepare your skin at least one month in advance. To do so, you can go to a beauty therapist to get a skin diagnosis. This way, you'll make sure to properly select the skincare products that will be part of your beauty routine. You can also answer online questionnaires to get your skin diagnosis just like the one of Typology for instance.
Also, you can start your new beauty routine with a facial scrub to refine skin texture and remove dead cells for the skin to better integrate the properties of the skincare products you'll use.
Three key steps for a simple but effective beauty routine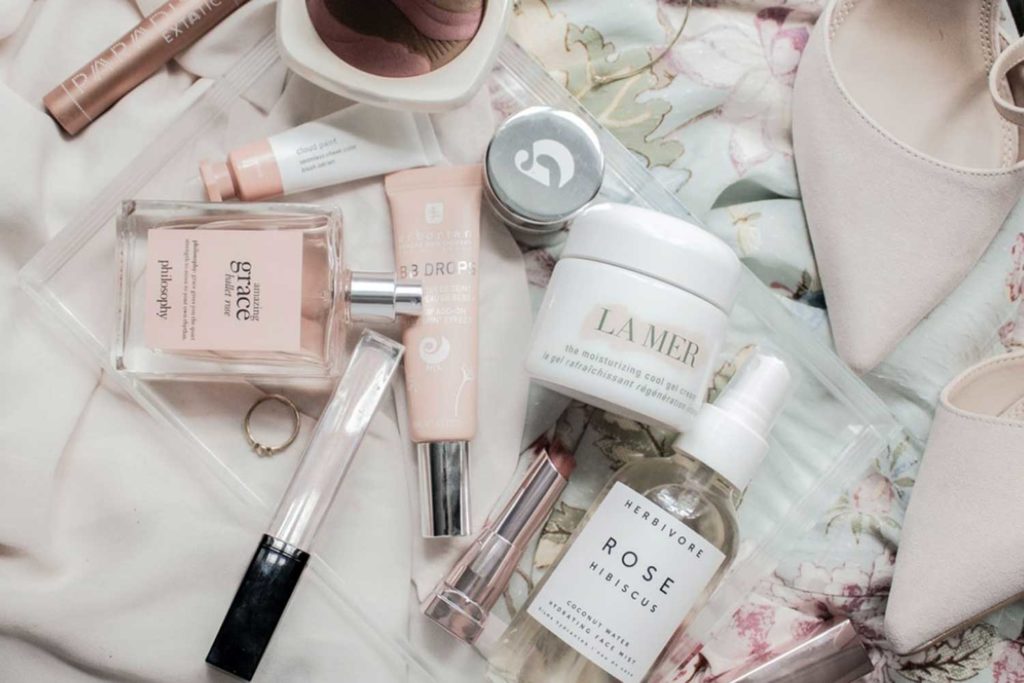 One thing's for sure, whatever your skin type is, you'll need to focus on 3 essentials steps: remove your make-up every night, clean your face every morning and every night (after removing your make-up), and moisturize your skin (also twice a day). Those are the 3 daily steps to always go through and never botch. Removing your make-up and cleaning your face will allow the removal of any make-up and impurities that clog the pores and cause imperfections, dull complexion, and premature skin aging. Those two steps are consequently very important. Once your skin is properly cleansed, moisturize it. This is the secret for a softer and brighter skin. Also, you can apply a moisturizing face mask once a week, alternating it with a purifying one if needed.
If all these tips must be followed at least one month prior your wedding day, we strongly recommend that you follow them throughout the year. Turn them into beauty rituals!
A healthy diet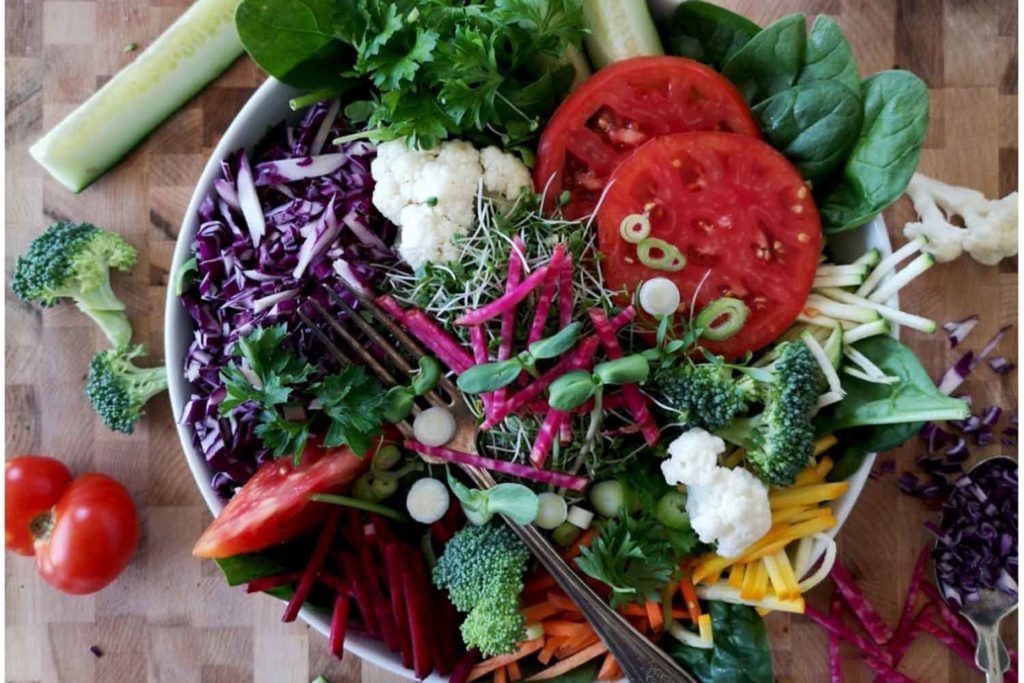 If moisturizing and cleansing your skin are essential to have a glowing skin, just know that it is absolutely useless to put everything on cremes and serums; only because your diet also plays a significant role in your skin glowing. You might buy the best beauty products in the world, if what you eat lacks fatty acids, mineral salts, and trace elements, or if you don't drink enough water, your complexion will remain dull.
Stick to the 1,5 liter of water per day and in case you've got the munchies, prefer pecan nuts, hazelnuts, or almonds and forget about Nutella or peanut butter. Even though it is a painful truth, our skin is the reflection of what we eat, hence the necessity of taking this seriously by adopting a varied and healthy diet high in antioxidants (carrots, oranges, green veggies).
Equally obvious: good nights rest remains the best way to avoid having dark rings under your eyes. When you're tired, chances are it is actually possible to see it on your face. It is consequently important to adopt an appropriate sleeping routine.
Mistakes to avoid
1/ Any change in your beauty routine
Whether it be on your wedding days or few days before your wedding day, avoid any change in your beauty routine. Now is not the time to try a new serum or a new foundation. Why not? Well, by doing so, you would simply take the risk of disrupting the new balance you will have reached to get a radiant skin on your wedding day. In addition, if this new skincare product does not meet the current needs of your skin, you can expect bad reactions such as red patches, excess sebum, and acne…
2/ Self-tanning cremes and prolonged exposure to sunlight
Similarly, if you think you're too pale and wish to get more tanned, do not try self-tanning cremes if you're not familiar with this kind of products. If you've never used them, just stay away from them. You'd risk having marks that would be hard to hide on your face, even with foundation.
Prolonged exposures to sunlight are just as much unrecommended. Indeed, if they tend to have a short run positive impact on our skin, you've certainly came to realize that this positive impact does not last long and often gives way to oily skin and acne. We therefore recommend that you always apply sunscreen before exposing yourself to sunlight.
3/ Last-minute waxing
We also don't recommend last-minute waxing that can cause irritation, red patches, and located acne especially if you have a sensitive skin. Plan your waxing sessions one week beforehand.
4/ Skin imperfections
For those who often experience acne breakouts, do not yield to the temptation to pop your pimples and blackheads. The pimples you will have not tried to pop will be easier to hide with make-up than the ones you will have tried to pop and won't have had enough time to heal.
5/ Last-minute face scrub
Last mistake to avoid: last minute face scrub that can be very irritating for your skin particularly if you have sensitive skin. Few days before your wedding, this could bring red patches about. Moreover, keep in mind that the more your skin is irritated, the more it will secrete sebum. Thus, we recommend you exfoliate your skin 15 days to 1 month prior your wedding day, not after.
I hope you enjoyed this article ! See you soon for a next article. In the meantime, do not hesitate to let me know if there is a subject you'd want me to write about 😉